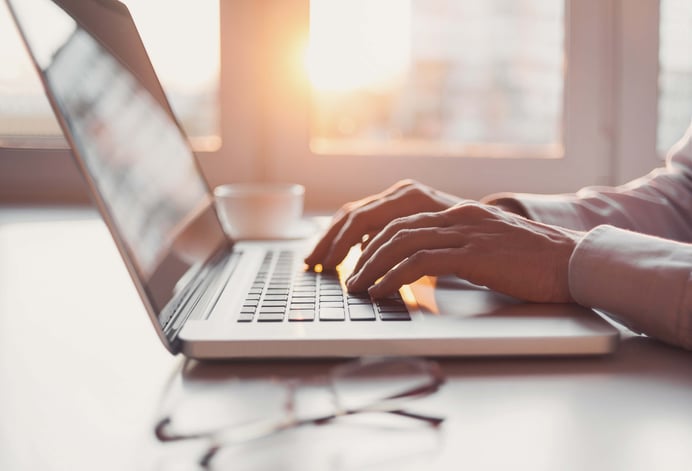 When applying for a senior living position, it is important to have a strong cover letter that accompanies your resume. Whether you're applying via email, LinkedIn or an online search engine, a cover letter goes a long way toward introducing your skills and showcasing your personality. Unfortunately, many senior care professionals don't put the necessary amount of time into their cover letter, which can result in fewer interviews in the long run.
Here are a few tips for creating a cover letter that will get you noticed and lead to an interview.
Cover Letters Are Still Relevant
One reason senior living professionals choose to use a cookie-cutter cover letter or skip a cover letter entirely is the myth that cover letters are no longer relevant. The senior living industry is built on relationships and a passion for service; a simple resume with job titles and educational degrees will never convey your personality, passion and heart for seniors. This is where a cover letter comes in.
A cover letter is relevant in today's job market not only to showcase your passion and personality, but also to offer a peek into your resume qualifications. Let's face it: Even the best resumes are a bit boring. Essentially, it's a bulleted list of your degrees, certifications and previous job roles; and although these are certainly important, they don't provide the necessary insight into how they can benefit a new employer. Your cover letter ties your qualifications into direct benefits that the reader can easily see and appreciate.
Finally, cover letters are relevant because they add to your first impression. When developing your cover letter, keep a first impression mindset by making sure that your letter is free of errors and just long enough to make the executive reading it want to read your resume immediately.
Writing a Senior Living Cover Letter
A cover letter written for a senior living professional position is going to look significantly different than a cover letter written for a technology company or retail company. Senior living is a service-based industry that requires a mix of education, certification and passion. As you can imagine, a resume cannot convey this mix appropriately. Your cover letter should fill in those gaps.
Although your cover letter should never be more than one page long whenever possible, you can use some of that space to talk about your personal reasons for choosing to work in the senior care industry. Adding your personal story will give the reader a glimpse into your senior care history and service. You should also use your cover letter to highlight any volunteer work that you pursue outside of your senior care job, such as delivering Meals on Wheels, coordinating your local Memory Cafe or walking in your annual Alzheimer's Association walk.
Next, talk about career highlights that the reader may be interested in. Perhaps you can write about developing and executing a marketing plan that led to a waiting list in your current community or a special event's menu that you planned in your dining role. Don't be afraid to showcase your experience here! You have valuable experience that may not be adequately covered by your resume, so use your cover letter to highlight it.
Finally, write about how a few of your specific skills could benefit the potential employer. It will take a bit of extra work to research the company you are sending your resume to, but will also be well worth it and demonstrate that you are serious about this career change.
Before you start sending out resumes and perfecting your cover letter, be sure to join our Talent Network. At the Arbor Company, we are always seeking senior living professionals who want to work for seniors and a company they can love for years to come. Joining our network gives you access to job opportunities near you. Good luck in your search!