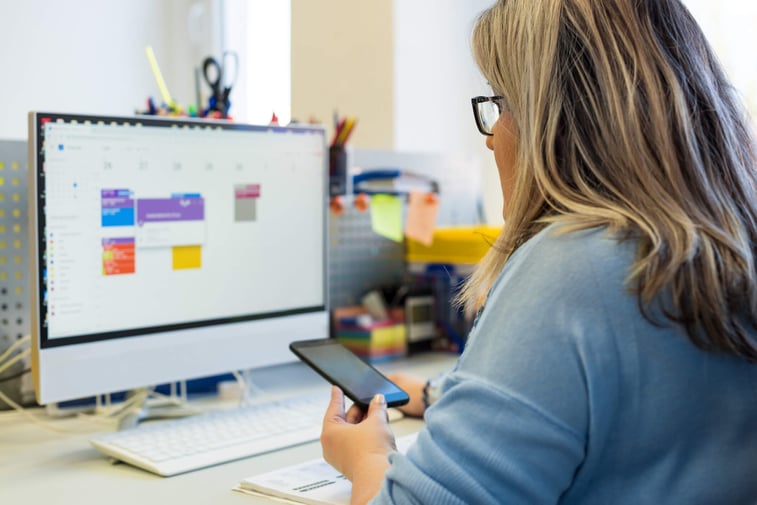 You've been working your way up through the senior care industry, increasing your responsibilities and learning much along the way. Now, you're ready to step into a more formal senior care leadership role. This is an exciting time! You can use the knowledge you gained working directly with residents and supervising a small team to guide you through the bigger decisions you will make in your new position.
What leadership role is the best one for you? Thanks to the booming senior living industry, communities are always searching for leaders who are dedicated to resident care and building meaningful relationships. Though each community has its own titles, here are some common leadership roles that you may be interested in.
Administrator or Executive Director
The ultimate leader of a senior living community, the executive director or administrator is responsible for everything that happens on campus. These leaders typically have a college degree in healthcare management or similar degree. For administrators in a skilled nursing facility, guidelines require that the person be a licensed nursing home administrator through the state.
Resident Care Director or Director of Nursing
Responsible for resident care and a team of caregivers, the resident care director is an especially important part of a senior living community. Though many communities have a nurse in the resident care director role, this is not always necessary in nonlicensed communities.
Director of Sales and Marketing
This role is responsible for forming long-term partnerships with organizations throughout the greater community, as well as working with seniors and their family members as they consider senior living. This role is ideal for someone who is a good listener, compassionate, creative, and goal-oriented.
Director of Dining
Perhaps one of the most beloved positions in a senior living community, the director of dining is responsible for all of the good food and dining experiences. These roles are typically filled by people with hospitality backgrounds and with strong experience running busy kitchens.
Engagement or Activities Director
Tasked with the crucial responsibility of planning and executing events, activities, and trips for residents, the engagement director is responsible for socialization. This person sometimes has a degree in recreation therapy and is typically creative, flexible, and organized.
Director of Housekeeping Services
Responsible for a team of housekeepers and laundry attendants, the director of housekeeping in a senior living community must be detail oriented, trustworthy, and organized. This role is typically filled by someone who has experience with both housekeeping and resident relationships, because residents must trust the housekeeping and laundry staff fully.
Director of Grounds and Maintenance
This role keeps the senior living community working, literally. Responsible for the upkeep and maintenance of the beautiful grounds and mechanical systems throughout the community, the director of grounds and maintenance is also heavily involved with emergency responses and plans.
There are senior care leadership roles throughout your local area that may not be on this brief list. Each leader is crucial to the team and to the overall resident experience. If you are ready to take on new responsibilities in order to make a bigger difference in the lives of those you serve, leadership is already calling your name.
To keep up with senior living employment news and opportunities near you, join The Arbor Company's Talent Network. We are a leader within the senior living industry and are always looking to add to our national team of dedicated and experienced caregivers and workers.