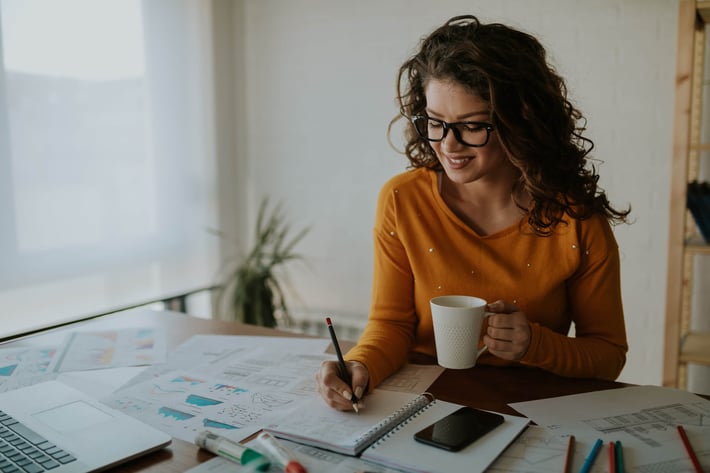 When you are searching for a new job, it's important to do all you can to make the process run as smoothly as possible. Beyond updating your resume and putting the word out that you are searching among your local connections, you should also freshen up your LinkedIn profile and begin exploring new online job search sites. As you begin to send out resumes and fill out applications, you should also get your reference list ready long before you are asked for it.
Communicate Frequently
All leaders need to learn to strike the perfect balance between communicating enough with their team members and communicating too much. After all, too many meetings can take your team members away from serving residents, but too few check-ins can create miscommunication or confusion that can also affect resident care.
Try to find what works best for your team by starting out with brief daily meetings at the beginning of each shift. Nurses and caregivers often call these meetings "crossovers" or "reports," but this tactic works for any department. Keep these meetings brief — no more than 15 minutes — and keep everyone standing up to make sure that the talks don't go too long. Talk about new residents that may have come in, residents to keep an eye on, and other important information that affects resident care or your specific department.
Empower Through Ownership
Productive teams are empowered teams. Choose to empower team members by asking them to take ownership of a specific task, such as managing an upcoming event or trying to solve a consistent problem within the department. Give them your expectations of the outcome and set up a few times to meet with them to see how they are progressing and to help them troubleshoot any problems they encounter.
When an employee owns a specific task or problem, they are more likely to work hard and secure buy-in from other team members. It's important to remember that not all team members are ready to own tasks; choose to empower team members who are consistently resident focused, are reliable, and are ready to take on a new challenge.
Establish Routine
Productivity becomes easier when you build it into your department's daily routine. Though resident needs change daily, and you certainly can't predict what might happen in a senior care community from one day to the next, you can have a rhythm that your team uses to guide their shifts. You can help to establish a routine by building in certain tasks at certain times. For example, have employees use the 30 minutes before their lunch break to document and chart, or have the last 40 minutes of a shift devoted to chopping vegetables to prepare for tomorrow's meal.
Start a Mentor Program
If your community does not have a formal mentor program, pitch the idea to your human resources department. Mentor programs are excellent for training new team members and can make appointed mentors feel extra special and recognized; it's a win-win for the whole department.
Mentors can work with new team members over the course of the first 3-8 weeks of employment, helping them learn how to be productive firsthand. Remember to choose mentors who not only embody routine and productivity, but who also are champions of resident-centered care.
Build a Well-Rounded Team
Your department or shift will run more smoothly when there is a feeling of teamwork. Though your team members don't all need to be best friends with one another, they should feel like their success relies on the actions of the whole team. Everyone can learn from one another, and you should consciously build a team that is well rounded in its strengths and weaknesses. Try to hire people who are not only passionate about serving seniors, but who also may fill a skills gap in your team.
Leadership can be challenging, but it can also be extremely rewarding when you watch your team blossom and succeed. If you are ready to step up to a leadership role within senior living, join our Talent Network. We'll send you updates on positions available near you and provide in-depth blog posts about what it is like to work in senior living.
Here's to the leaders throughout the globe who are working to care for their teams and their residents. Senior living relies on the creativity and dedication of shift supervisors, department managers, and top executives.