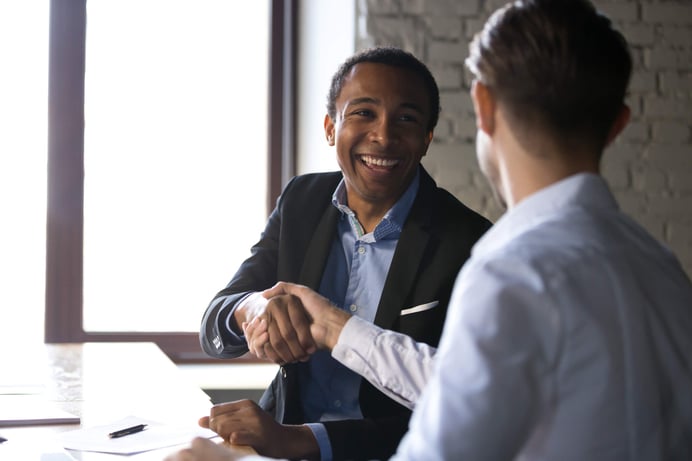 If you're ready to take your senior living career to the next level, the first step toward a promotion is to put the finishing touches on your resume. However, thanks to technology and advances in networking, your resume is not the only document that may need updating. Your LinkedIn profile can also serve as a useful tool as you aim for your next promotion.
No matter whether you're a beginner at LinkedIn or an avid user, your profile can play a significant part in your career advancement. A prospective employer could find your profile via a quick Google search for your name, while your current employer may consult your profile when considering you for an internal promotion.
Here are a few ways to make your LinkedIn profile work for you.
LinkedIn Profile Basics
Before you can tweak and optimize your profile, you must first be sure that your profile is updated correctly. Begin by taking a look at your current LinkedIn profile and adjust your name and information correctly. It's actually quite common for professionals to forget to update position titles, name changes or even additional education, and so now is the time to make sure your profile basics represent who you really are.
To keep a low profile, especially if you are updating in the hopes of leaving your current company, ensure that you are adjusting your privacy as you make your updates. If you don't want your current network to be notified of all the changes you're making to your profile, be sure to adjust that setting in your privacy preferences.
Make Your Profile Stand Out
Now that the basics are correct, it's time to make your profile stand out to browsers who may come across it. Begin with a look at your profile photo. Is your current headshot or profile photo too bland to be noticed or poorly lit? Your LinkedIn profile picture should be professional but still show some personality, especially if you are in a creative field. Make an appointment with a photographer to get some updated headshots, or grab your cellphone and a friend to create your own.
Next, update your cover photo so that it is aesthetically pleasing and complements your headshot. You may choose to select a basic color cover photo or choose to use a personal mission statement. In any case, ensure that your profile makes a good first impression.
Next, take time to refine your headline, which is the series of words that appears right beneath your name. This is your quick elevator pitch for those that find your LinkedIn profile, which is also important when it comes to searchability. Choose a headline that includes your skills or job title, like "senior care expert" or "LNHA."
Don't be afraid to give your content some personality. Although you should always keep things professional, you can create your LinkedIn profile to represent who you are and what you stand for. Talk about not only what skills you have in the senior living space, but also the why behind your decision to work in senior care. Your passion will shine through.
Optimize Your Profile
Speaking of searchability, it is crucial to build your LinkedIn profile with searchable phrases in order to help potential recruiters find you. Begin by making sure your list of skills includes plenty of keywords a supervisor may search for. Senior Living Sales Director, Resident Care Director,, and Senior Living Administrator are potential job titles that could push you closer to the top of the resume list.
Next, ensure that your LinkedIn profile web address includes your name. Without customizing your profile URL, you could get stuck with a bunch of numbers instead of your name. When you customize to include your name, you have the opportunity to increase the potential of people who may find you when performing a search of your name.
While you are busy curating your LinkedIn profile, also take a few moments to join our Talent Network. We keep senior care professionals in our network up to date on Arbor Company positions that are right in your neighborhood. We are always ready to connect with senior living professionals who are ready to make a difference in the industry.