At The Arbor Company, we know that each member of our team plays an important role. Each staff member at each community serves residents in their own unique way, connecting with residents over shared interests and promoting our company culture by building special relationships with residents and their family members.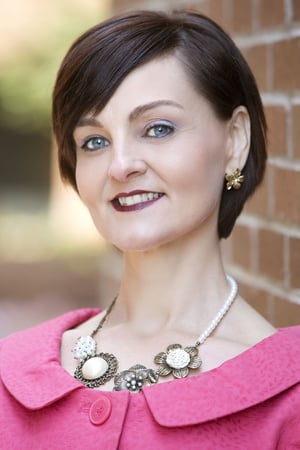 We are inspired by our staff members daily. We learn from our direct care staff and our dining room team members, and we are encouraged by our administrators and our hardworking housekeeping teams. Providing the best care requires that everyone do their part to keep residents at the center of our service.
At the home office, we know our role is to keep our team members in our communities feeling supported and encouraged. It is difficult to pour your heart into residents when you feel like no one is pouring theirs into you. Our home office staff is dedicated to ensuring that each of our team members has the resources they need to succeed and love their job.
We hit the jackpot when we hired Wanda Moen, our Vice President of Sales and Marketing. She is one of a kind, and able to connect with team members in our communities unlike anyone else. We are fortunate to have her on our team, cheering on the staff at each of our Arbor communities.


Family-Inspired Service
Wanda was born in Jacksonville, Florida, but Minneapolis is the city that truly feels like her home. It was there that Wanda discovered her love for senior living, but only after she stepped into a caregiver role for her grandmother and began touring senior living communities. Wanda decided to transition from a leadership role in multifamily communities to focus her energy on senior living.
"I started my senior living career as an Executive Director in January of 2008," recalls Moen. Her community was an independent living residence with 257 units. She led a team that served residents there, in 10 separate three-story buildings. The most challenging part? There were no elevators! "We marketed that community as the true fountain of youth," laughs Moen. "All those stairs kept us all young!"
Now, Wanda brings her sense of humor and marketing optimism to Arbor communities throughout the country. "My role is to support the communities' efforts in sales and marketing. We want folks to know how wonderful senior living can be and how it can enhance their life."


Encouragement in Person
Wanda serves community leaders with resources from her office and with in-person visits. She enjoys spending time connecting and encouraging team members in their respective communities so that she can meet them in person and sneak in a few extra visits with residents.
"I enjoy being able to help the communities help the seniors and their families in their market. Each week, I am in a different state working with folks that are passionate about helping seniors," says Moen. "We truly enjoy and celebrate taking time to make a connection with each other and celebrate life together."
If you've had the chance to meet Wanda, you already know she knows senior care like the back of her hand. But more importantly, Wanda is laser-focused on creating connections and providing the support that each of her communities needs.
Wanda also excels at passing along her knowledge and passion to serve to others. "I am truly grateful for her engaging manner, incredible work ethic, commitment to mentoring and growing talent, and her willingness to overcome challenges," says Krishnan Kalyanasundaram, Vice President of Operations for The Arbor Company.
We are fortunate to work with Wanda and to have a front-row seat to her leadership daily.
Are you ready to work for a company that puts its employees first? Join our Talent Network to start your Arbor Company journey today.