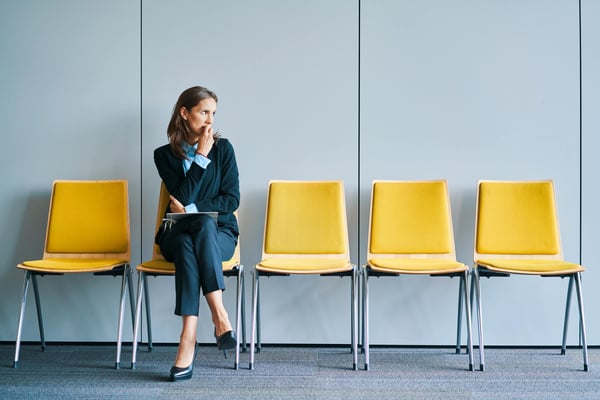 The senior living industry continues to grow, which means job seekers with a heart for serving older adults can explore new positions within new communities until they find their ideal fit. However, though there are multiple senior living communities in nearly every American town, job seekers can sometimes struggle to find jobs in the market. We've compiled a few resources for you to tap into and use as you begin your search for your next big career move.
Resume Resources
First things first: When you are ready to start your next job search, you have to update and brush up your resume. Though many applications and job searches are now online, the resume remains a crucial part of the process. You want to make sure your resume reflects your talents, your past accomplishments, and your goals for the future.
When you are reviewing your resume, a good resource can help you take it to the next level. Have a trusted colleague or peer review your resume in order to ensure that it provides important information without running too long. You can also invest in professional help by finding a resume writer who can give you the power words you need to gain momentum.
Network News
Some senior living communities have jobs available that aren't posted yet, and a good networking connection can give you the heads-up about a dream job that isn't even online. Ensure that you tell trusted connections throughout the industry that you are considering a switch; the more the word gets out about you, the more likely you are to have a community contact you about an upcoming position.
Your Alumni Association
If you have a degree in a senior living or healthcare-related field, tap into your college's alumni resources. Most colleges offer not only job boards for alumni, but also opportunities to connect with other alumni in your region. The more you can network with others in your field, the more likely you are to find unique positions that you may not have considered otherwise.
Visit Community Websites
Perhaps you have heard excellent things about a specific senior living community in your neighborhood and want to be part of it. In cases like these, frequent the community's job webpage so that you can be the first to know when a new job is posted. Similarly, steer clear of communities in your area that you don't respect and instead focus your energy on communities with a clear commitment to their residents.
Industry Agencies or Organizations
If you are a member of an industry agency or organization, now is the time to make their job boards a part of your daily routine. Consider local and regional organizations as well as national ones, like Argentum (formerly the Assisted Living Federation of America) or the American Seniors Housing Association. Job boards are typically available only to members, but you are more likely to find applicable jobs on these specialty sites as opposed to a site like Indeed.
National Company Websites
Finally, research national management companies and find one that aligns with your personal work ethics and dedication to service. Then, you can search for jobs within that management company that are near you. Here at The Arbor Company, for example, we operate senior living communities throughout the country. Our team is dedicated to serving seniors as well as giving staff members the opportunity to grow and share their talents.
Keep up with more senior living industry news by joining our Talent Network. We will keep you updated with solid information about how to find your dream job within senior living, as well as how to best serve your residents.
Good luck with your job search!